Weightlifting Tournament William Ozuna Highlights Delivery of Perdomo
William Ozuna, president of the Dominican Federation of Weightlifting, stressed delivery yesterday afternoon Pineapple Alberto Perdomo, President of the Organizing Committee of the Continental Qualification Tournament looking for 125 seats for the Pan American Games in Toronto in 2015. Ozuna, who promunció words center of the opening of the championship . The competitions begin this afternoon at two o'clock.
Ozuna, like Luisin Mejia criticized Jaime David Fernandez Mirabal, Minister of Sports and Chairman weightlifting quote: "I'm waking up from a dream come true, a dream made possible by the blessing of God, effort and support of President Danilo Medina, José Ramón Peralta, administrative and Minister of the Presidency Alberto Perdomo Pineapple "'.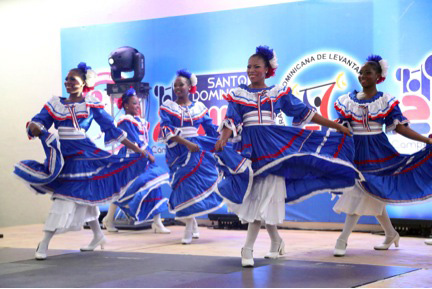 Pineapple Perdomo, is the president of the Organizing Committee of the Continental Championship Qualifier Weights and international leaders, heads of associations and the Federation, praised his performance and dedication to the inauguration of the tournament actually.
Ozuna also said: «This event has three names, the central government and its president Danilo Medina, José Ramón Peralta and Alberto Perdomo, who have relied on the sport, the discipline and the Dominican Olympic movement.» He received a standing ovation from the crowd.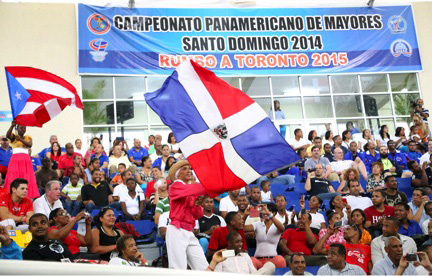 The head of the national weightlifting federation said in the presidential box several companies provided in the Mencius to «Creating Olympic Dreams (Creso), among others.
Mejia Speaks
Luisín Mejia, president of COD, also praised Perdomo Pineapple and asked for applause for the Dominican athletes who will compete in the fair.
Mejia asked with emotion get athletes foot and requested an applause from the audience.
Ambassadors
Alexis Vega Bandrien Ambassadors of Cuba and Alberto Castellar, of Venezuela, who attended the opening ceremony, greetings and received several mentions.
God willing tomorrow Dominicans
Source: El Nacional