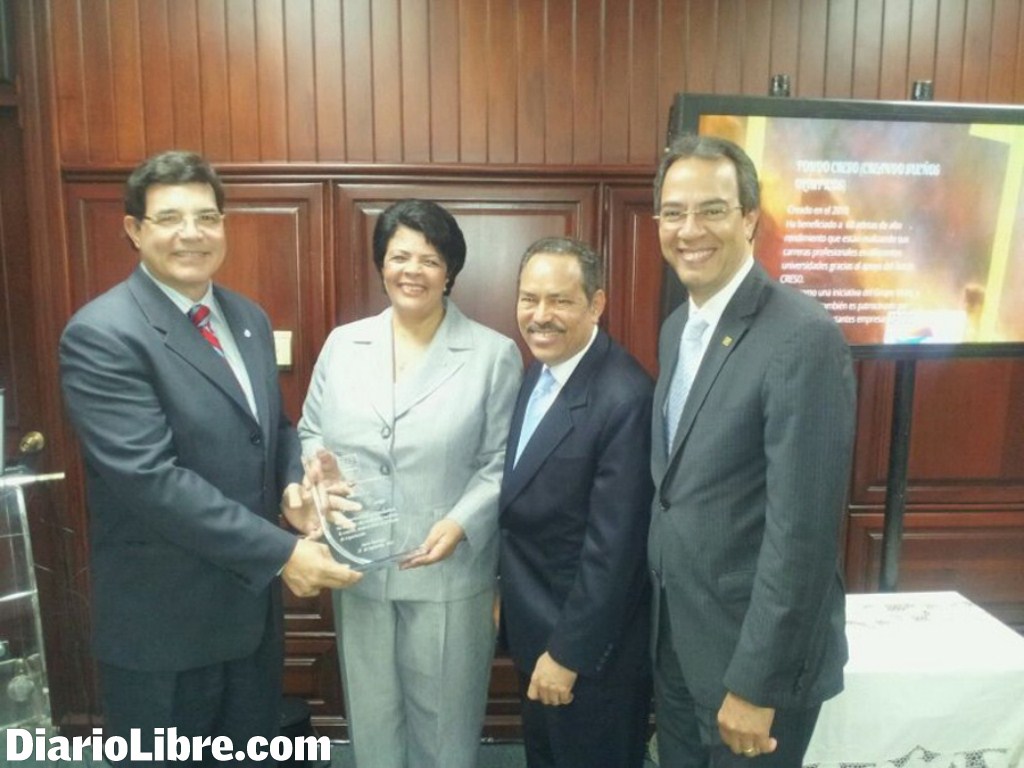 FUNDAPEC Distinguishes CRESO for Contributions
The Educational Credit Foundation (FUNDAPEC) distinguished yesterday the Creando Sueños Olímpicos organization (CRESO), for their investment in education throughout the program they have developed in favor of high-performance Dominican athletes.
Julio Virgilio Brache, José Mármol and Freddy Domínguez, Board members of CRESO, received the recognition on behalf of all sponsor companies for this organization which invests in the integral formation of Dominican athletes, while simultaneously promoting the development of leadership and model citizens.
CRESO currently benefits academically 68 athletes in the ten (10) disciplines CRESO also invests in for their sports training. Among them feature Luguelín Santos, Gabriel Mercedes, Yudelquis Contreras, José (Bebo) Hernández.
Brache thanked the recognition made by FUNDAPEC on behalf of the eight companies that form CRESO (Central Romana, Claro, Corripio, Ferquido, Banco Popular, Grupo Rica, SID, and VICINI).
Fuente: www.diariolibre.com