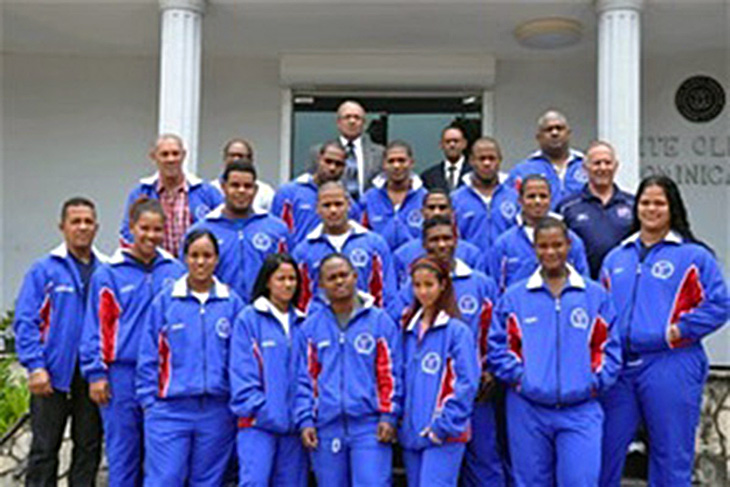 Expect DR Weights Team Contribute 11 Medals
The coach of the national team weightlifting athletes stated that they are prepared to give the Dominican Republic from 10 to 11 seats for the Pan American Games next year in Toronto, Canada.
According to Felix Gallego-Ogando, not be surprising that some weightlifters otorgguen more tickets to the country in the Pan American Senior Championships which starts on Tuesday at the Jose Joaquin Puello flag of East Park.
"Engineers hope that the boys will grant 10 to 11 tickets to our country, but they have the talent to lead us more beyond that goal," said Ogando, who is part of the coaching staff with Plaiter Reyes, Héctor Domínguez and Belarusian Leavontsi Hancharenka.
He stressed that the first objective is to find the rankings and then fight for the medals.
"If the athletes in competition repeat the pastures being made in training, I have no doubt that we aspire to get tickets for Toronto 2015 and the medals," he said.
He recalled that the key to fighting for places is that athletes perform movements in each mode, especially the first one. The main event is sponsored by the Central Government, through the Administrative Office of the President, and the back of Creating Olympic Dreams (Creso) and the Dominican Olympic Committee program.
"The only thing we want is that no one is disqualified, that every weightlifter complete the first movement in snatch and clean and jerk. We have worked for a first positive start, as in the clean and jerk, "he added.
Ogando said that the selection is very young but very talented. "Many of the athletes have not competed at this high level, but have international platform are fighting roosters and hens who know the challenge ahead of them personally and for the country," said Ogando
Dominican Republic won 16 tickets in the first preliminary held last year in Venezuela, to get a triple tie for men with Colombia and Mexico, all with six points classification; and another female three-way tie with Colombia and Mexico, with six goals.
Source: Listin Diario