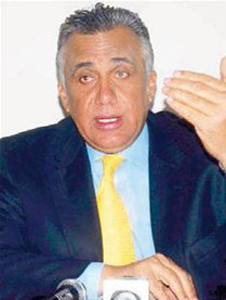 CRESO AND COD aiming at the 2016 Olympics
With the aim of following up on all Dominican athletes in their respective programs, CRESO and the Dominican Olympic Committee, are working on developing a strategic plan focused on the next Olympic cycle, Río 2016.
The program consists of a work schematic and a thorough analysis of the administration of all contributions given by Sports Federations in all disciplines and in high-performance athletes, in which CRESO invests.
CRESO informed that for the presentation of this strategic plan, all representatives of each federation were summoned before the Executive Council, whom conform the different Olympic disciplines, the entity currently invests in.
During the assembly, the same will need to present their duly documented work plans, as well as justify the use of resources and protected athletes within the program for the next 4-year term. Representatives of Banco Popular Dominicano, Central Romana, Claro, Ferquido, Grupo Corripio, Grupo Rica, Mercasid, VICINI, and of the Dominican Olympic Committee, whom form the CRESO executive committee, will determine if the entity shall continue sponsoring the athletic development of all athletes in their respective disciplines, as well as assess the possibility of incorporating new disciplines such as Bow and Arrow, Basketball, Horseback riding, Golf, Karate, among others.
The Chairman of the Dominican Olympic Committee, Luisín Mejía, considered that the excellent performance of the athletes during London 2012, was the result of arduous labor, organized based on Olympic cycles, which the organization has been developing alongside the different federations, have been supported thanks to the important investments made by CRESO, in all high-performance athletes.
Source: Listin Diario, Al Memento, Diario Libre