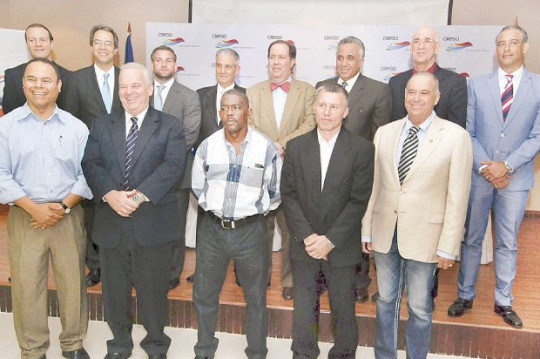 CRESO announces support of 4 new disciplines
CRESO announced yesterday the official endorsement of four new disciplines for the professional and academic development of its practicing high-performance athletes.
The new included disciplines are: Gymnastics, Golf, Judo and Diving. Some of the practicing athletes that will benefit directly are: Yamilet Pena, Ernesto Vitienes in Golf;  María García in Judo, as well as diver Argenis Alvarez, whom will now have access to a supplementary fund that will ensure them participation in renowned international tournaments, that will help them in their athletic development.
With these 4 new disciplines being included, the total escalates to 14 disciplines endorsed by CRESO. "with these new disciplines we expand our commitment to supporting athletes seeking to excel and develop academically and in their disciplines, leaving them with the legacy of an education, that will allow them to become leaders in any field they wish to insert themselves in", so said José Billini, executive director for CRESO.
Other disciplines which form part of CRESO since its inception are: Athletics, Basketball, Boxing, Fencing, Weights-lifting, Wrestling, Tae Kwon Do, Tennis, Ping Pong and sailing.
CRESO, a non-profit organization investing in academic and athletic development is formed by a pool of nine leading corporations such as : Central Romana Corporation, Claro, Grupo Corripio, Ferquido, Sociedad Industrial Dominicana, Banco Popular, Grupo Rica, VICINI and recently Sol Dominicana
Source: Listin Diario