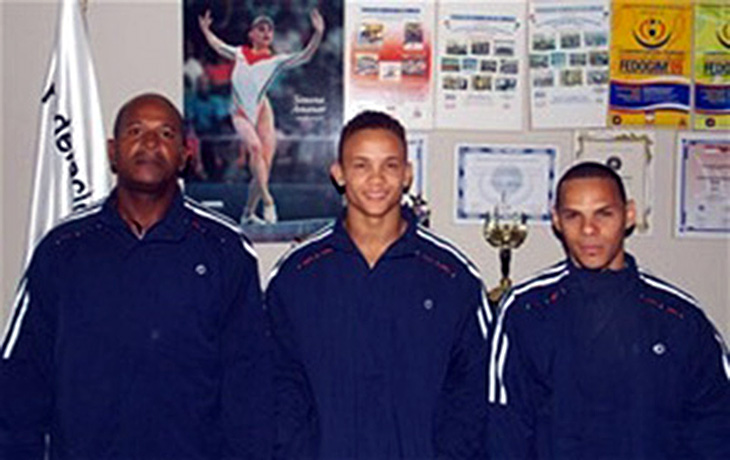 Audrys Nin Going to the World Cup
The athlete Audrys Nin Reyes will compete in the World Cup in Artistic Gymnastics, which opened yesterday in Anadia, Portugal, and will run until the first of June. In addition to gymnast Reyes, the coach Ramón Amaury Holguín and Judge José García Cárdenas integrate the Dominican delegation.
It is the first time Audrys Nin, who won gold in the past Bolivarian Games of Peru, attends a World Cup. Last year, Nin Reyes participated in the World Cup of Artistic Gymnastics held in Antwerp, Belgium, where the athlete exhibited a new element approved by the International Gymnastics Federation and gave the name of the hander.
"We are confident that Audrys will do well in this World Cup," said Edwin Rodriguez, president of the Dominican Federation of Gymnastics (FEDOGIM).
The federated leader reported that the participation of Nin Reyes in the World Cup is made possible through the support of the Creso Program and by the owned resources from FEDOGIM allocated for the preparation for the Central American and Caribbean Games in Veracruz.
"Audrys has prepared enough to get good results, although we know that this World Cup has great quality and high competitive levels," Rodriguez said.
The FIFA World Cup will include the participation of the best gymnasts from China, USA, France, Germany and Brazil, among other countries.
Source: Listin Diario